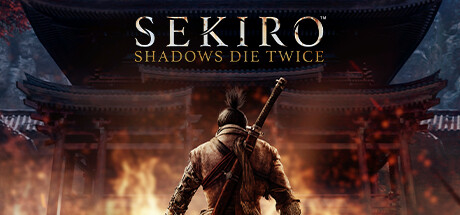 After the closing of the Dark Souls trilogy, many were the fans who expected FromSoftware, to return to the charge to offer the sequel to the acclaimed Bloodborne.

However, the surprise came when FromSoftware announced that, with Activision as publisher, it would bring a completely new IP to the market.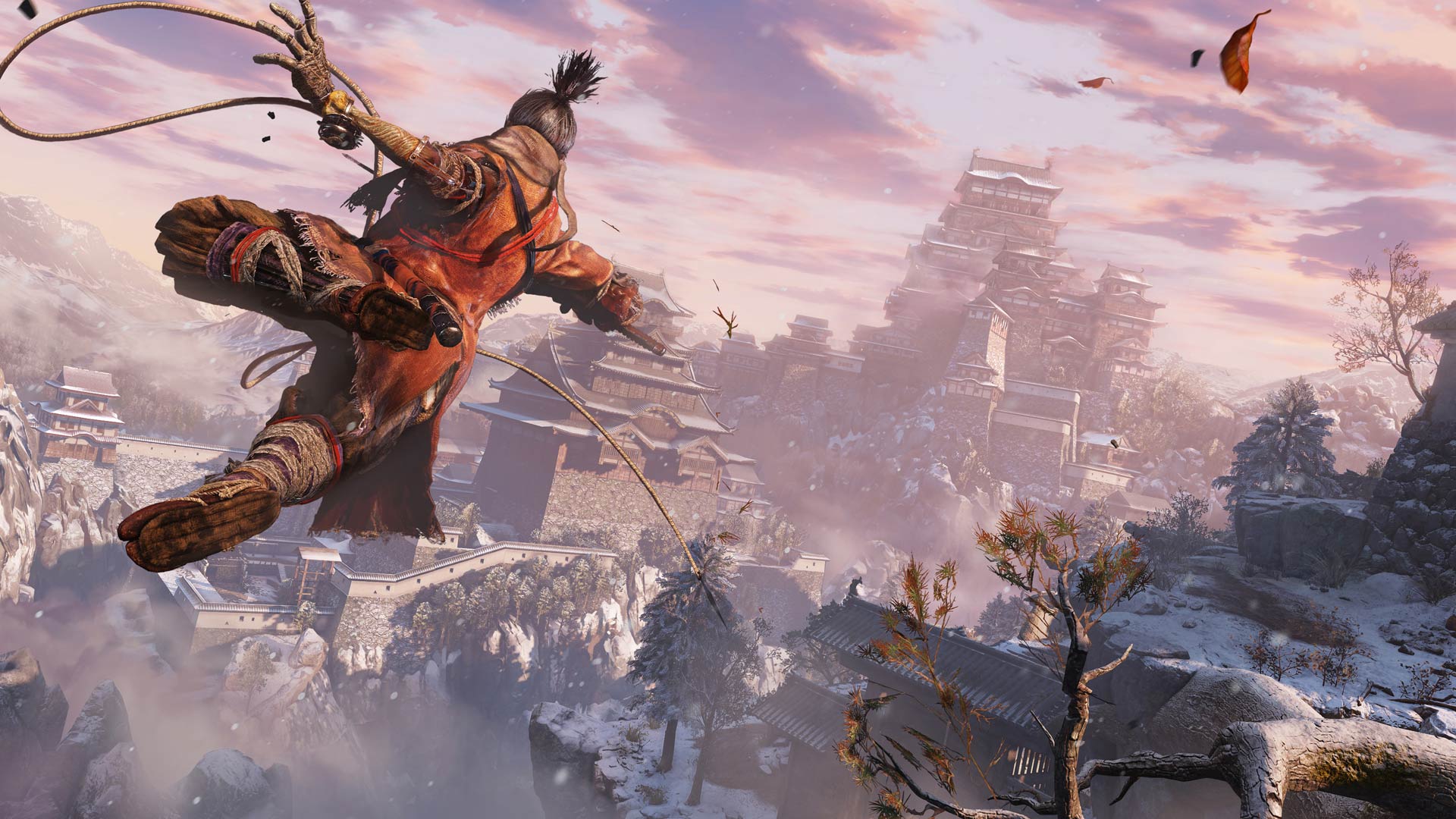 Story and Gameplay

:
The possibility of jumping and reaching high areas quickly with a hook, as well as a posture system that gives a twist to the fight, are the main novelties of a creation that, although at first sight may seem far from the Souls saga /

Bloodborne, in the end is very similar to these proposals.

This game is the evolution of the recipe from FromSoftware, a new release that is able to be familiar to studio fans but, at the same time, avoids falling into repetition with a proposal halfway between the aggressiveness of Bloodborne and passivity

of Dark Souls.

This game is able to introduce the exact innovations to be a fresh experience and that does not feel recycled at all but, at the same time manages to offer a very familiar face to the players of the Souls / Bloodborne saga at the level of mechanics and sensations.

As explained in the introduction, if FromSoftware's recipe Dark Souls is the most defensive variant and Bloodborne the most offensive, Sekiro seeks an intermediate balance that gives way to the more tactical side.

Everything in this game revolves around the balance between defense and attack, from the new combat mechanics to the very ambience of the title.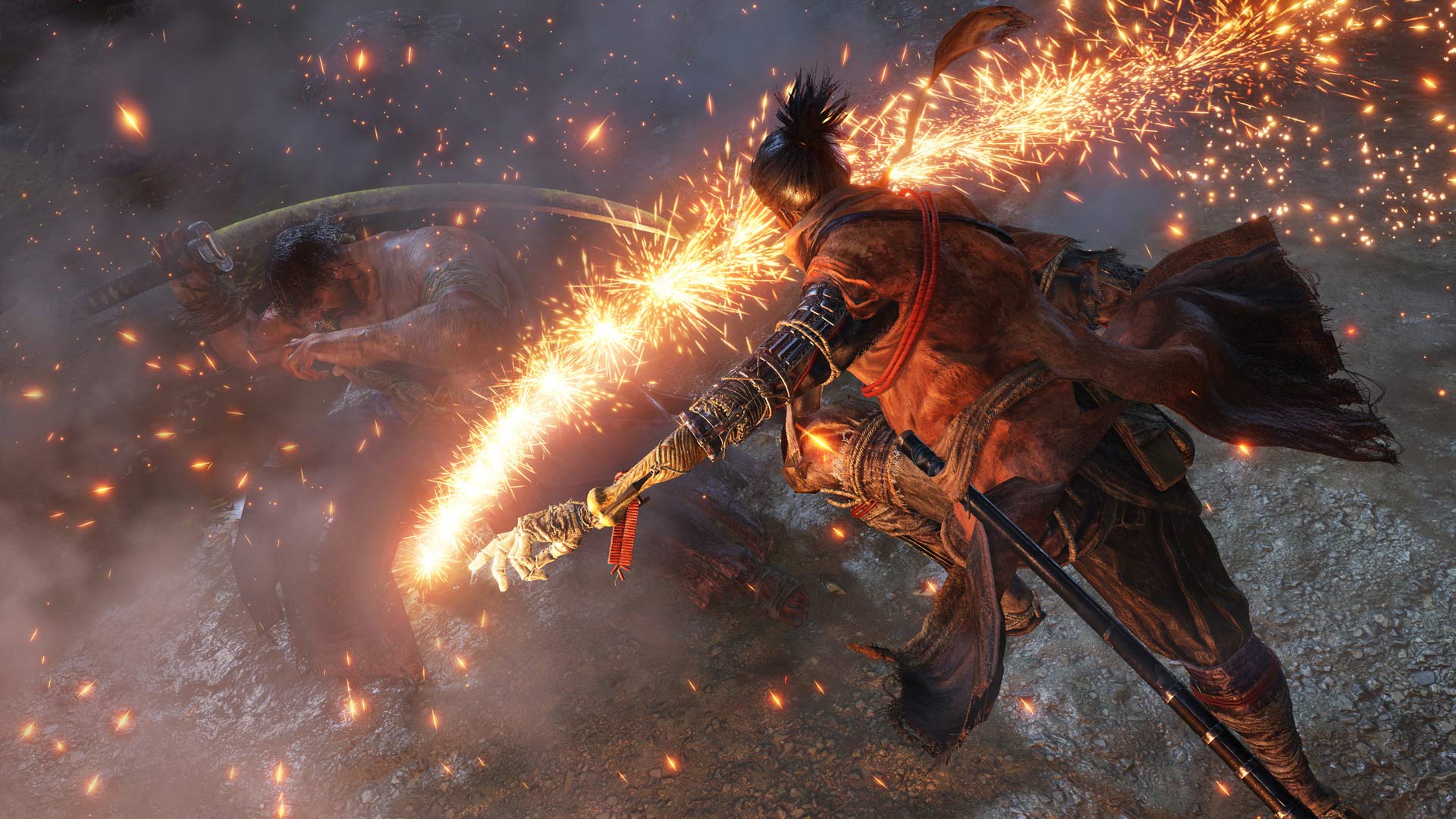 The game introduces a new combat system that allows us to kill all enemies either by lowering their classical health or by breaking their stance.

This position, which is the novelty, works as a separate health bar that is filled as we attack and counterattack, but it decreases if we are too passive.

Once it´s full, our enemy will be susceptible to a special attack that will lower a health bar completely;

and I say one because the vast majority of bosses will have at least two of them. And, given that any enemy can finish us with practically a couple of blows, this tactical balance between attack and defense makes Sekiro offer an experience very similar to what we know from FromSoftware mechanically but very different in terms of game feeling . Even the setting, feudal Japan, helps this new balance between attack and defense. We are no longer hunters or facing huge beasts, now we are a warrior fighting other warriors, mostly anthropomorphic, and the sword combat is almost a dance.

The attacks, counterattacks and defenses are interspersed to give as a result a dynamic, strategic, beautiful gameplay visually and, above all, as fun as can be expected.

Perhaps the only disappointing part that we can put into combat is that, no matter how many years go by, there are some mechanics that continue to be frustrating and unfair.

The tracking of some enemies, which in the middle of the animation rotate completely to give us, the possibility that certain bosses throw us through the air outside the map to cause an instakill and some failures in the camera are details that I would like to see polished to

As FromSoftware continues to create.

And, yes, we are aware that some of these things are almost a hallmark of study and frustration is a fundamental part of the gaming experience, but that does not mean that, as mechanics, they are annoying.

Sekiro is a work that maintains the essence of FromSoftware but evolves through its own channel;

and that is not true only for the combat mechanics that I have already detailed, but it is also true for the other aspects of the game.

One of the news that is most appreciated is the movement.

Thanks to the hook of the prosthetic arm of our protagonist, crossing scenarios becomes much more dynamic and rewarding at the playable level.

In addition, doing it well has a reward, since stealth is a key point and any enemy that we catch unprepared will lose an entire health bar with this first stealthy blow.

That is why, to give us ways and options to attack with stealth, Sekiro has a much more vertical design than previous works, playing perfectly with the three dimensions.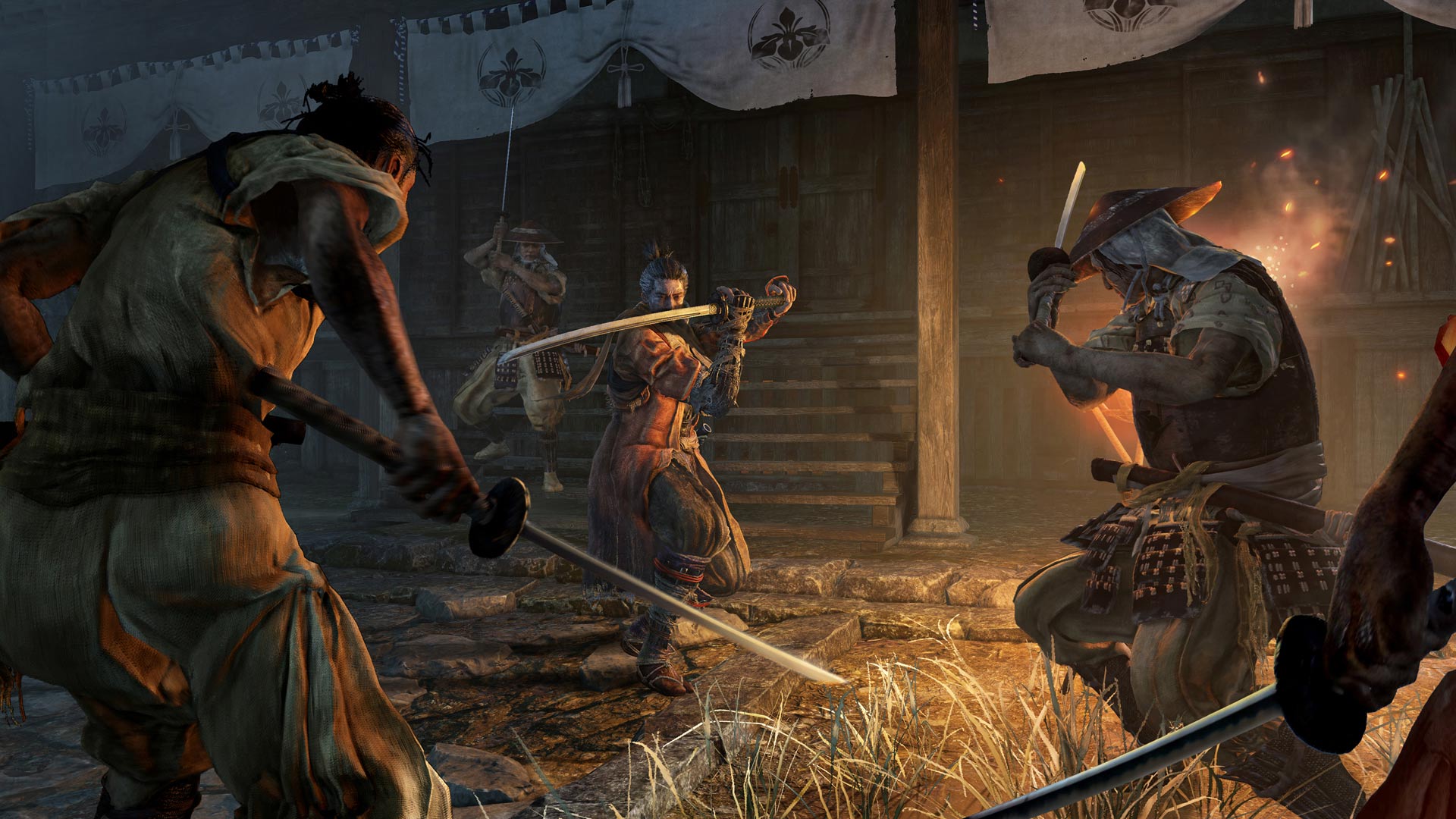 And, precisely, the layout of the map and the objectives is something that also changes considerably. Instead of offering open areas or a linear path, Sekiro puts at our disposal different routes, more or less linear, that lead us to different objectives. We can go for the one we want when we want, so that, if at some point an enemy is stuck more than the account, we can turn around and try to advance through another area we have. Maybe we'll get improvements that make that enemy that chokes us less dangerous when we decide to try again. This fact may seem silly, because in the end we will have to finish with concrete enemies to complete the work, but the truth is that it offers a breath of fresh air to the player. It is no longer necessary to spend four hours in a row dying at the hands of the same enemy if we do not want to, now there is another option. Sekiro is, in this sense, the work that shows a friendlier side of the whole FromSoftware repertoire. This also helps that the penalty for dying only takes money and part of the experience we had, without getting to lower our level or punish us excessively for something that will happen many times.

Sekiro introduces an enormous amount of minijefes distributed along the map;

Some of them are obligatory and others optional, but all of them are worthy of giving them at least one opportunity for the spectacular design they offer.

FromSoftware has created a cast of very varied enemies at a visual and playable level, where each one has well-differentiated abilities that will force us to adapt our strategy and rethink the balance of attack and defense to be used.

If the fight in Sekiro is, as I said before, a dance, each enemy has different dance steps and we will have to learn to dance with each and every one of them.

Luckily, to help us adapt our strategy we have the prosthetic arm, with which we will have access to different skills.

Instead of personalizing the protagonist's equipment, as was the case in previous works, Sekiro proposes a less organic progress where we unlock skills that we can equip ourselves with.

We will have to use trial and error to see what is most convenient in each situation, but the truth is that this system of progress makes us enjoy all the options of the title and that each combat is unique.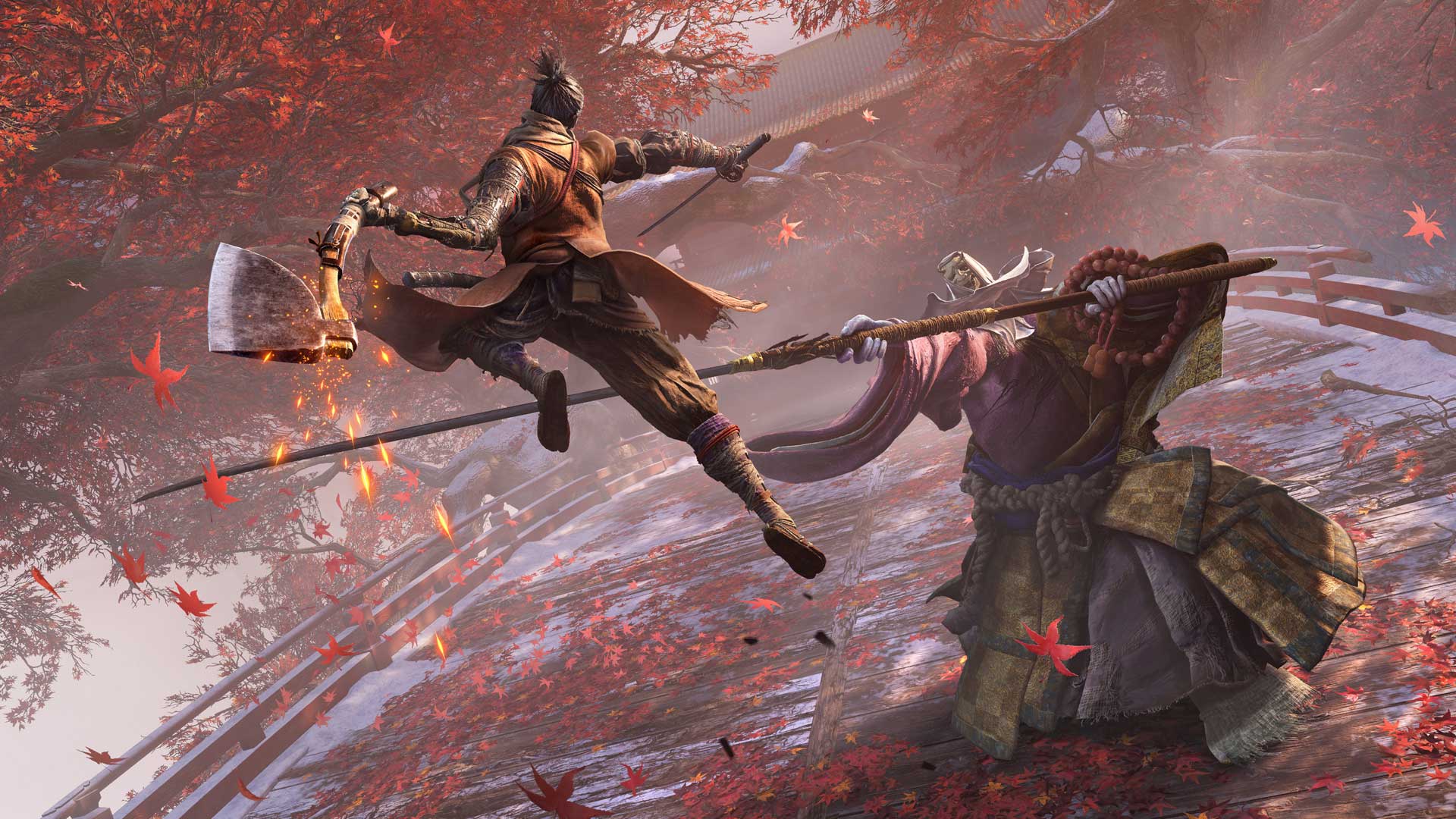 The helplessness, the not knowing very well where you are going or why you have decided to take the path you are following are again pillars in the experience of the work of FromSoftware with a map that plays perfectly with the light and the color palette to take us for this roller coaster that is the path of solitude our protagonist. Such is the importance of this detail that even the history of the video game is articulated around our loneliness. A warrior who has only one adoptive father at his side and who will give his life for being with the one he swore to protect. Of course, as is usual in this type of games, the story goes far beyond what is presented to us explicitly and, although I have not had the time to investigate, I am sure that in a few days there will be full forums with theories about Sekiro and his characters. Because, yes, the secondary missions related to NPCs that we find around the world return abundantly, so it will be possible to follow certain narrative lines that reveal more.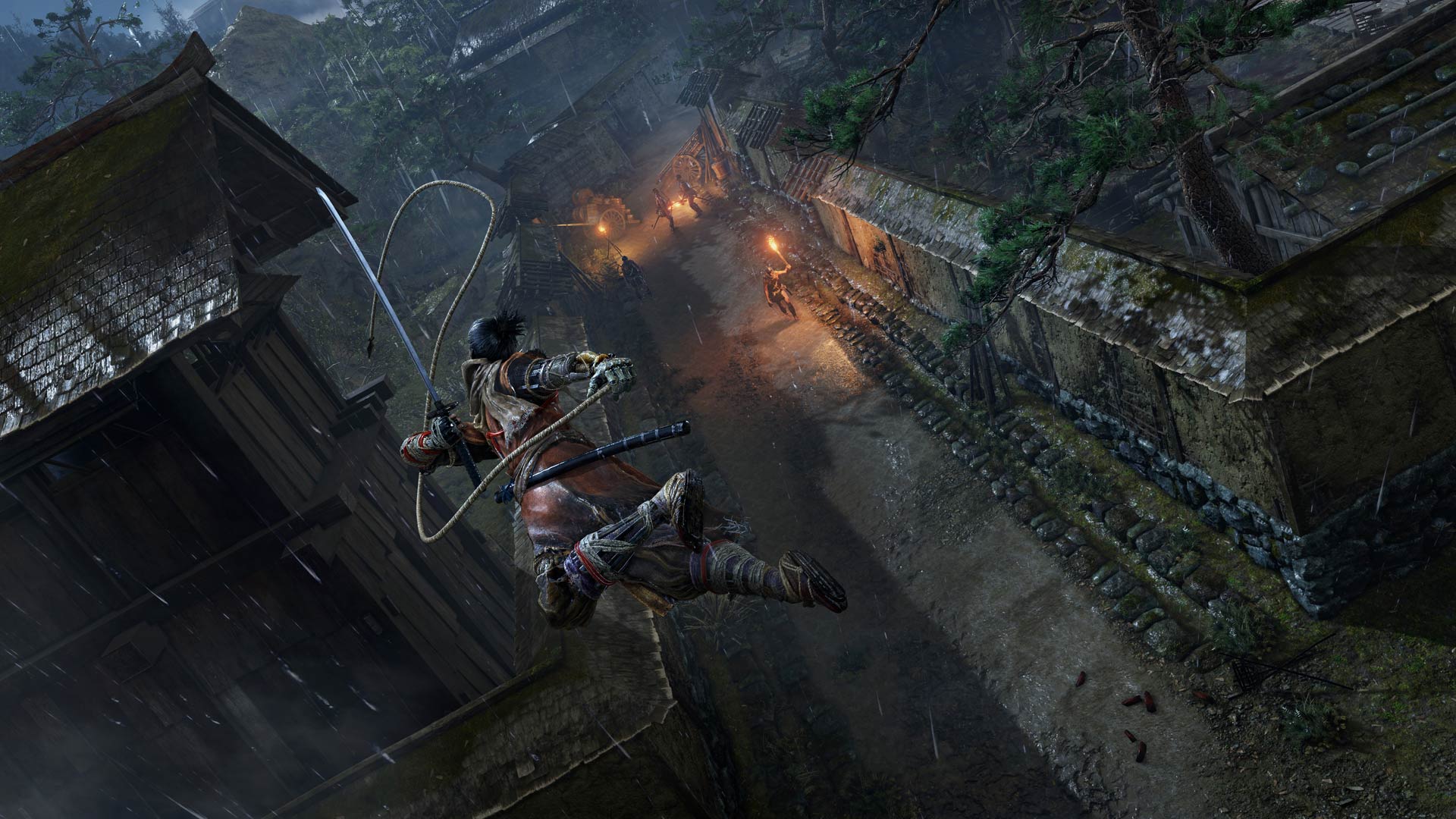 Graphics and Sound

:
We find ourselves with a simply amazing visual aspect that bets on the eclectic.

The setting in feudal Japan gives rise to the possibility of mixing several styles in biomes and enemies to achieve, from start to finish, to surprise the eyes of the player.

From large buildings where the advance is vertical to extensive temples full of monks, Sekiro deploys a visual arsenal that is as varied as it is beautiful.

At the level of modeling, distance of vision and visual effects, Sekiro more than meets the current generation, and the performance is good in general, even though in certain points where the map loads decreases in the rate of images per second

.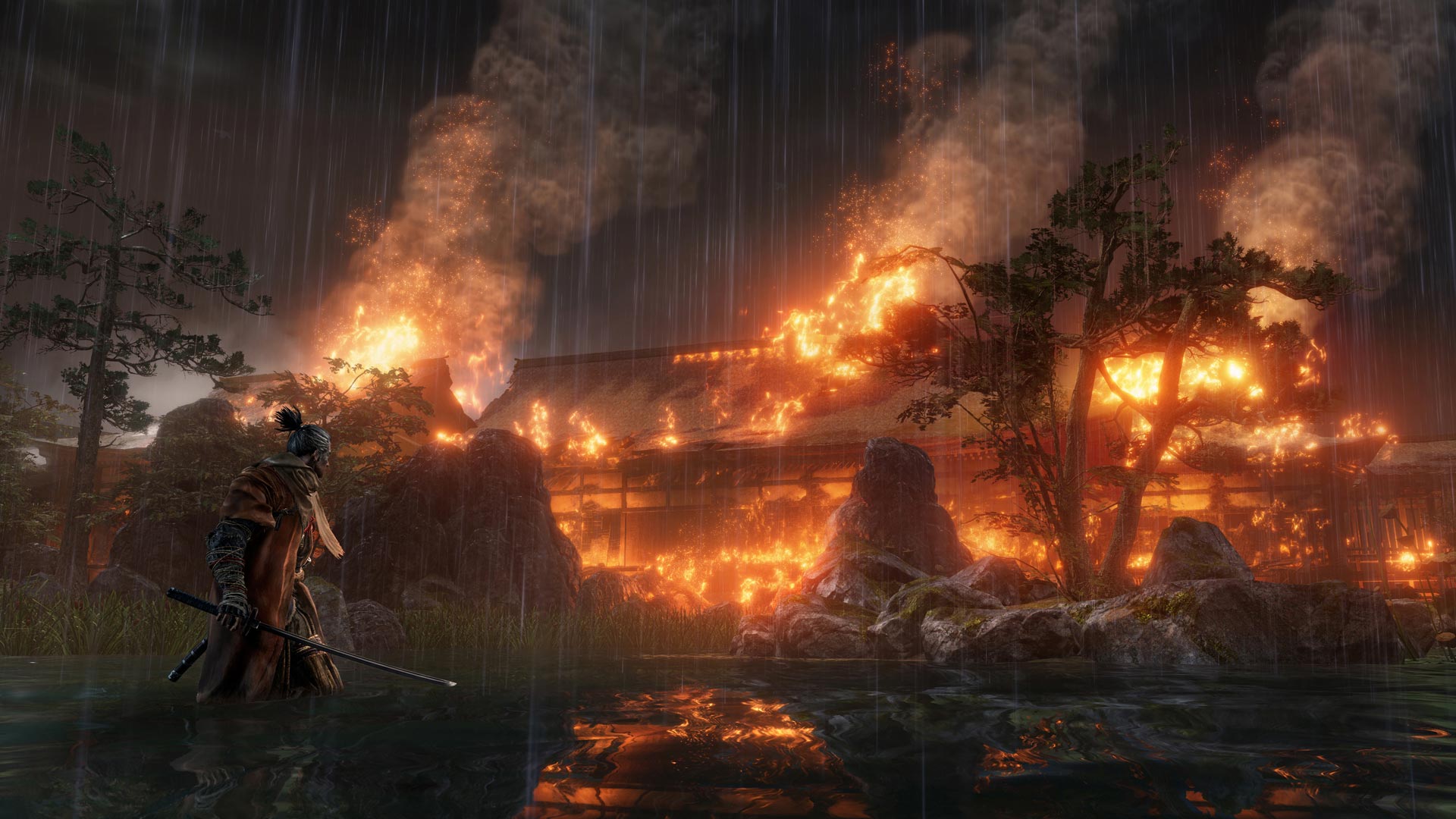 For its part, the soundtrack gives us a multitude of topics of very Japanese style, which uses many of the classic instruments of that country.

We have been very surprised by how intense the percussion of the compositions is, with full speed punches that, in addition to putting us even more pressure, are synchronized with the sword clashes and create a unique sound ambience that will make us feel inside a film of

ninjas and samurais.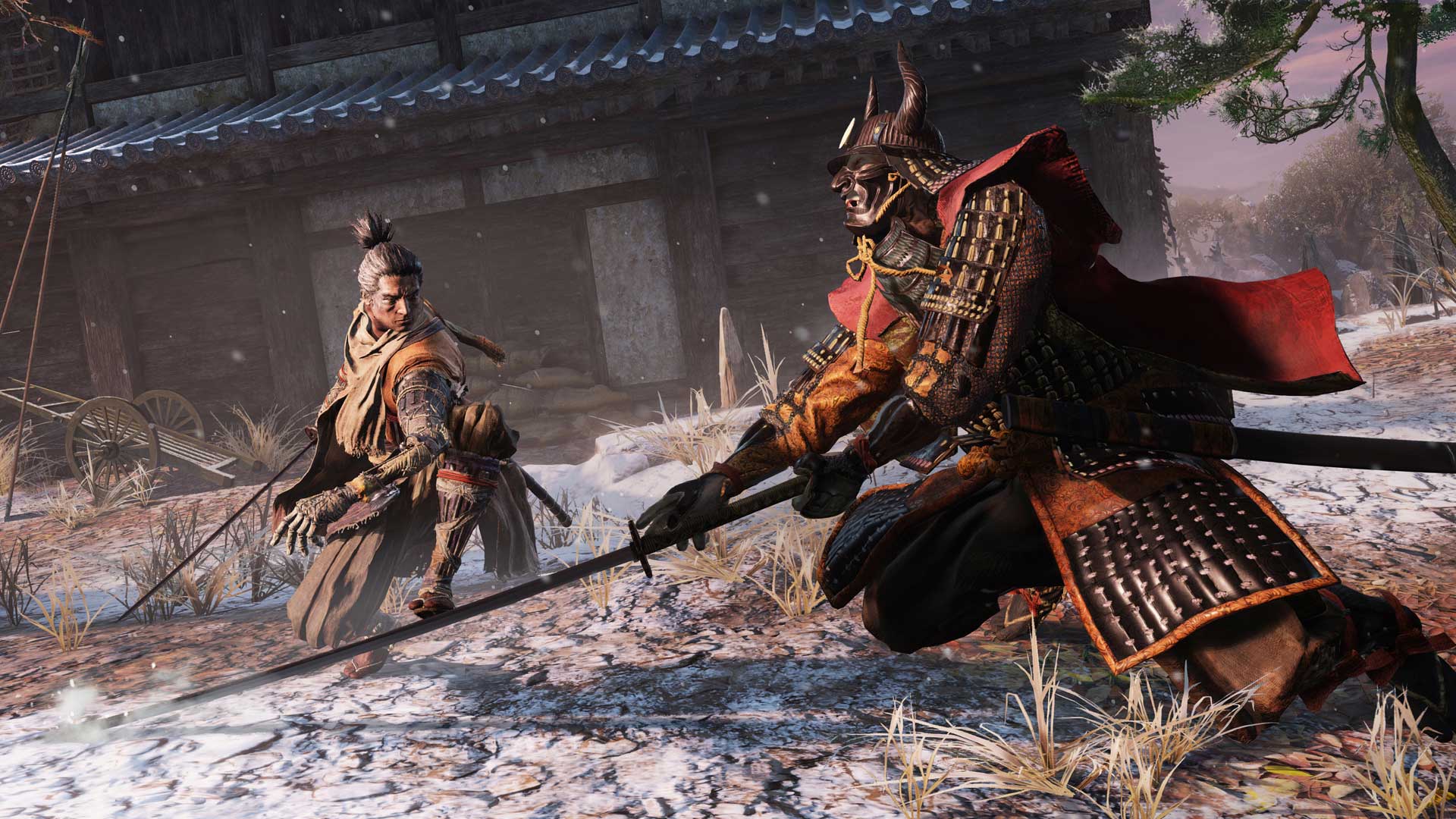 Conclusions

:
FromSoftware is able to continue squeezing the recipe for the success of Dark Souls and Bloodborne to put on the table a work with the same premises, but at the same time it´s original, fresh and unique.

A balance between attack and defense, a much improved movement system and a whole new world in which to lose ourselves are the main strengths of this game to win over the public.

Undoubtedly, It´s one of the best video games of 2019. A game absolutely essential for anyone who has enjoyed minimally the previous works of FromSoftware, but also for those who want to take the step with the study and have not dared

;

a masterpiece in every rule.
My Score is

9.5