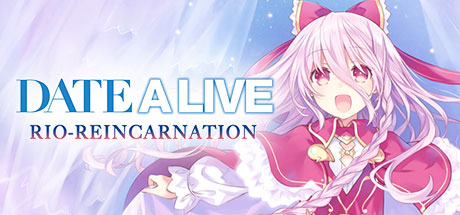 We find this title, a pack that offers us three games: Rinne Utopia, Arusu Install and Rio Reincarnation, the latter giving the group its name.

The first two already came out previously for PlayStation 3, but they did not cross the borders of the Japanese country, but now they finally arrive and do not do it alone, but also bring us a third story that was only available on PlayStation Vita.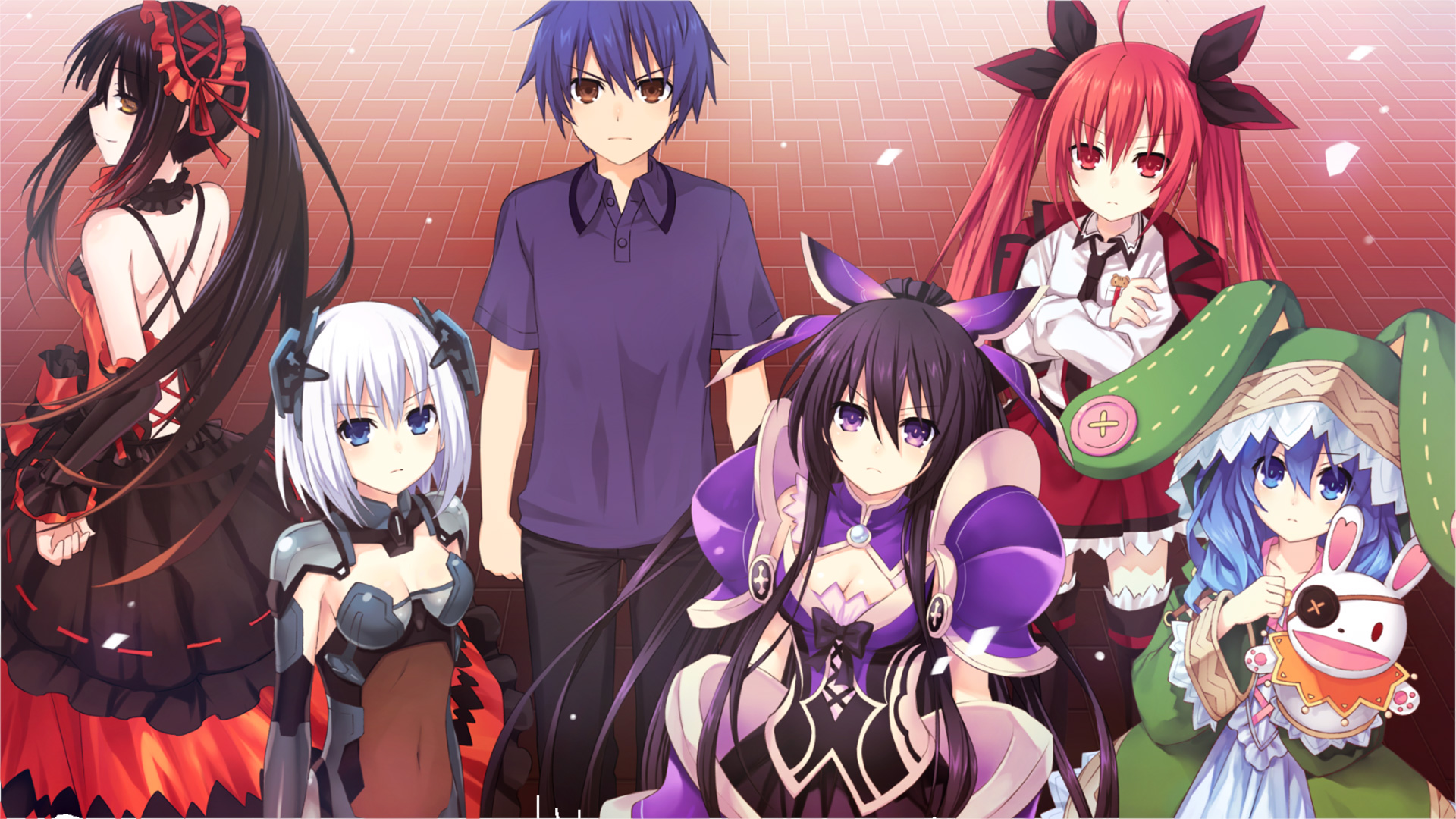 Story and Gameplay

:
The first of the three games begins with a recap of everything that happened  in the previous story as long as we are well placed contextually when playing this.

In the recap we are told about the existence of the spirits, their powers and how to seal them, the latter being what gives life to the plot: the only person capable of sealing the powers of the spirits is Shido Itsuka, our protagonist, and

to do this he must go out with them and make them fall in love with him.

We will find that the story could be divided into two parts, on the one hand the whole section of dating with the different girls, and on the other is the main plot starring Rinne Sonogami, a girl who appears suddenly saying she is a childhood friend

of

Shido.

Several surprises will await us as we move forward in this plot, to which we recommend paying special attention and reaching the true end in order to understand Rio Reincarnation well.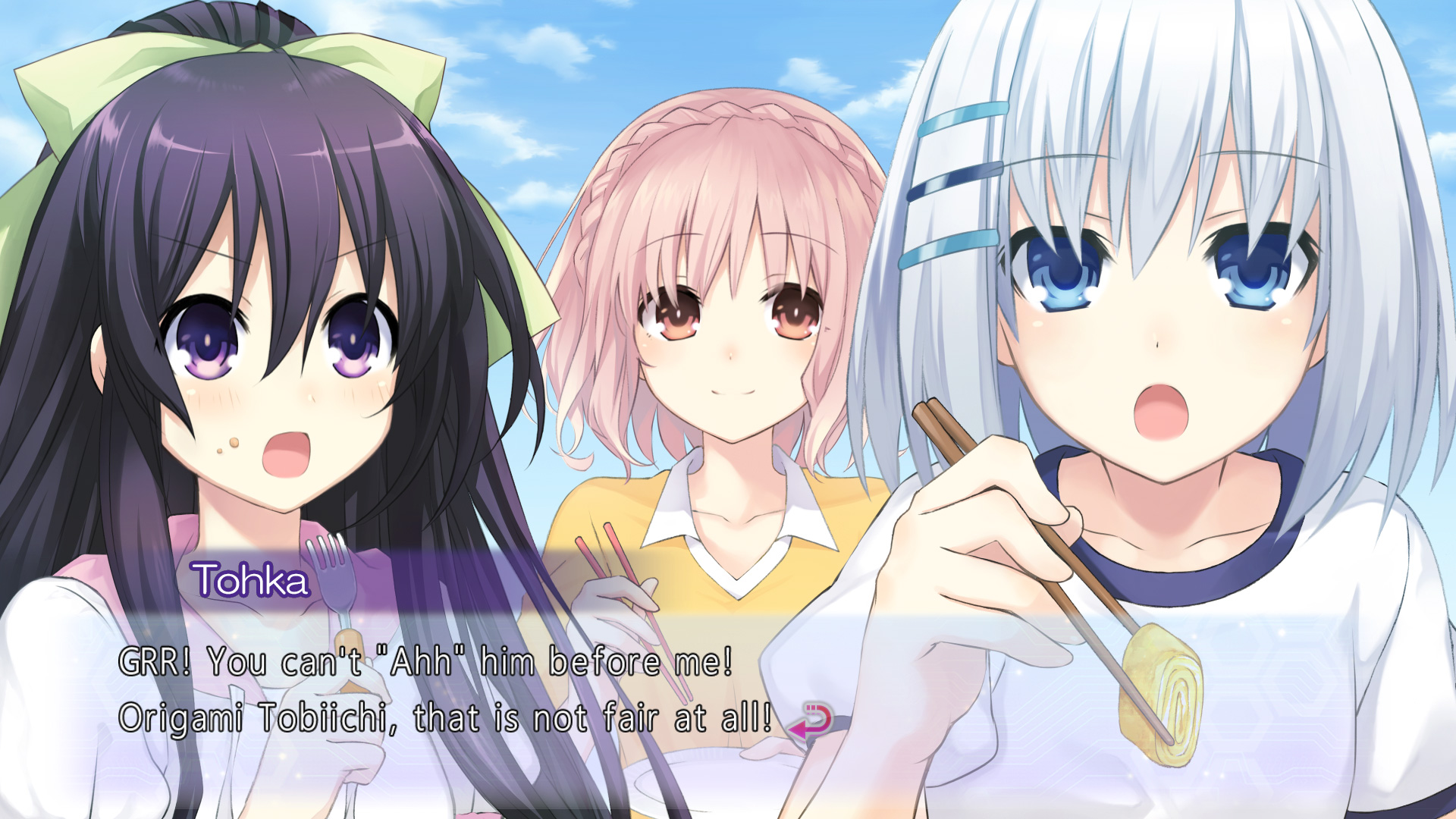 In the second installment, for which we will not need to have played the previous one, Ratatoskr (the spirit organization led by Kotori, Shido's sister) creates a virtual reality dating simulator for Shido to practice in order to fall in love with the rest of spirits, but to everyone's surprise, in that world there appears a girl who shouldn't exist: Maria Arusu, she asks Shido what the true meaning of love is, since she doesn't know it and is curious about it. The problem comes when Shido is trapped in the virtual world and loses all communication from outside, so finally all the girls decide to also enter there with the intention of finding out what has caused this and bring it back, thus getting all trapped. In any case, little will really affect the main story and its objective, since they will act as if it were the normal world and will dedicate themselves to dating and flirting with each other, although it will really be a matter of Arusu, who provokes these situations with the purpose to get to understand what love is.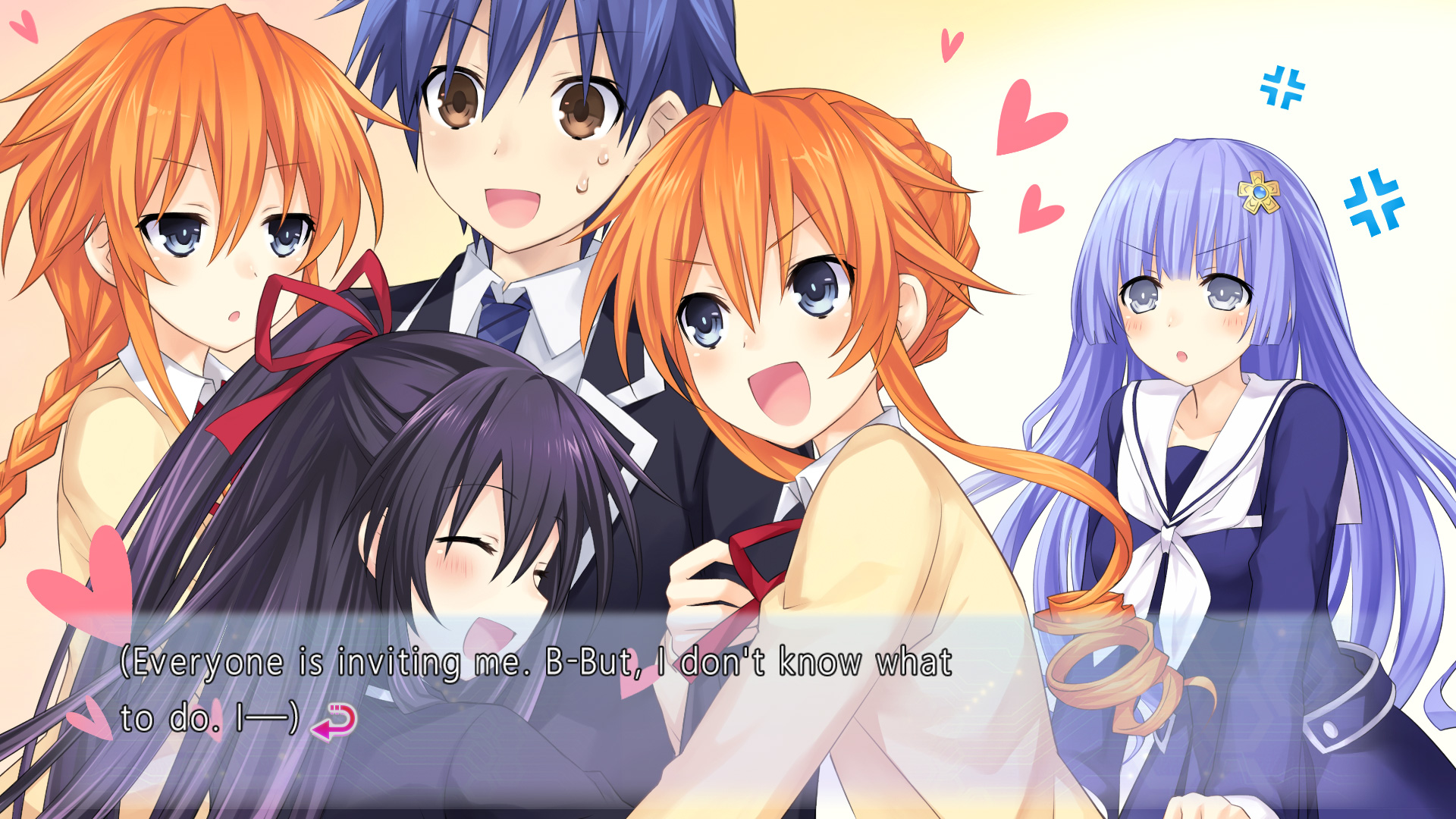 Finally we run into the third and final story offered by the pack. This acts as a sequel to both at the same time, and although I said before that in Rinne Utopia for example it would be very necessary to get the true end to understand Rio Reincarnation, this was a half truth, since with the option 'Digest', they tell you everything that happened in the other two games from beginning to end and going through the true end of each one of them, so if you do not feel too much like putting them out or you just like the one you have achieved, it will not be necessary that you do it since they will teach it to you explaining everything in addition to a very complete way.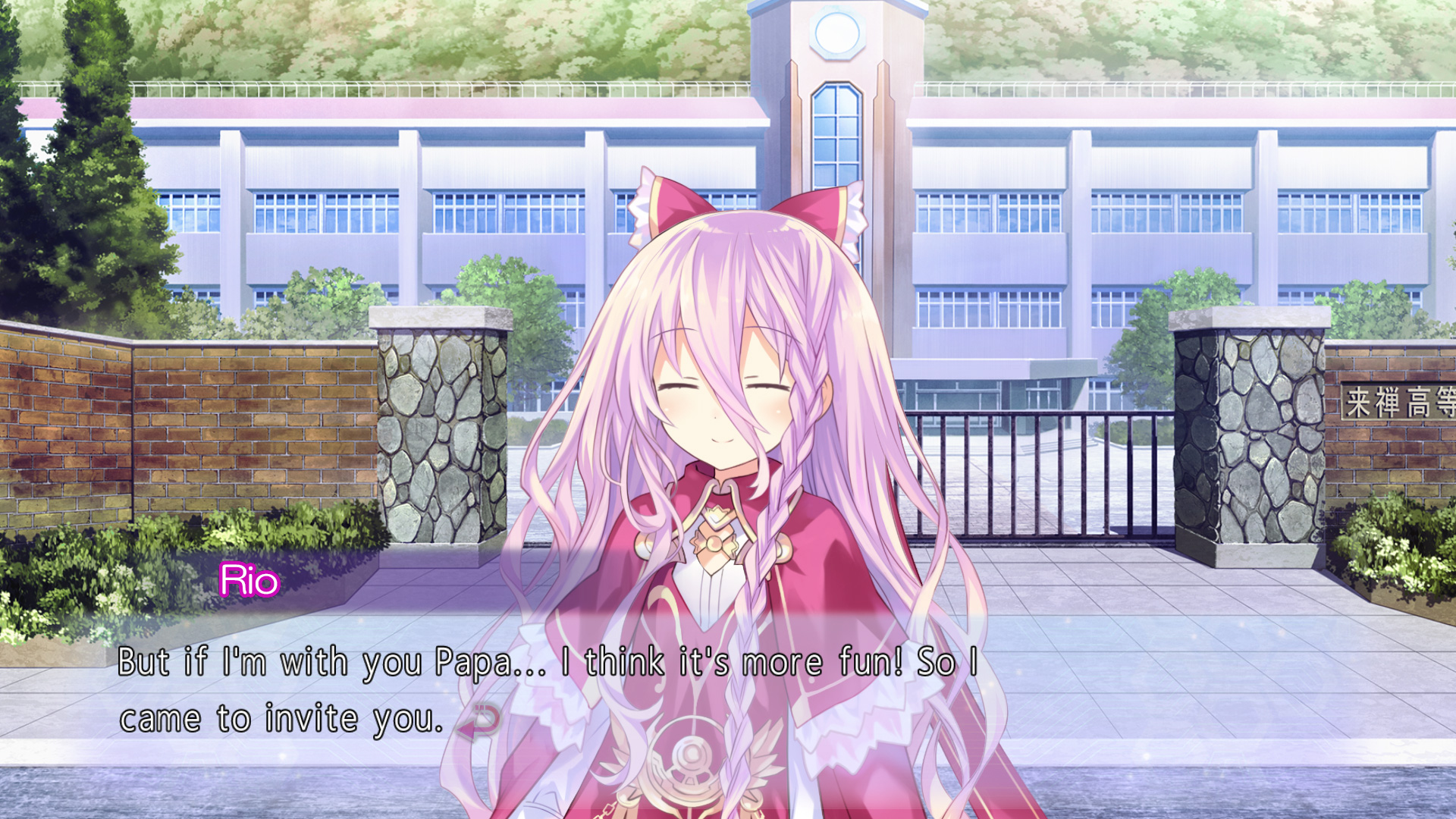 Entering the plot of Rio Reincarnation, what is presented here is Rio, a small girl who appears from Eden and calls Shido Dad. Not only that, but also arrives saying looking for "the most important", although no one, not even her, will know what it is. In addition, Shido will have several unfinished memories and the strange constant feeling that there is someone missing, which in one way or another will end up causing the return of many characters already known from previous deliveries and that secrets are revealed and the secrets are explained. Reasons why the world we live in is as it is. If you liked the previous two, get ready, because Rio Reincarnation is willing to create a thrill of emotions, almost like on a roller coaster, although pulling much more towards those that make you cry.

Regarding the gameplay, it will focus solely on making decisions about what to say or about what girl to do some activity with, or visiting places and events.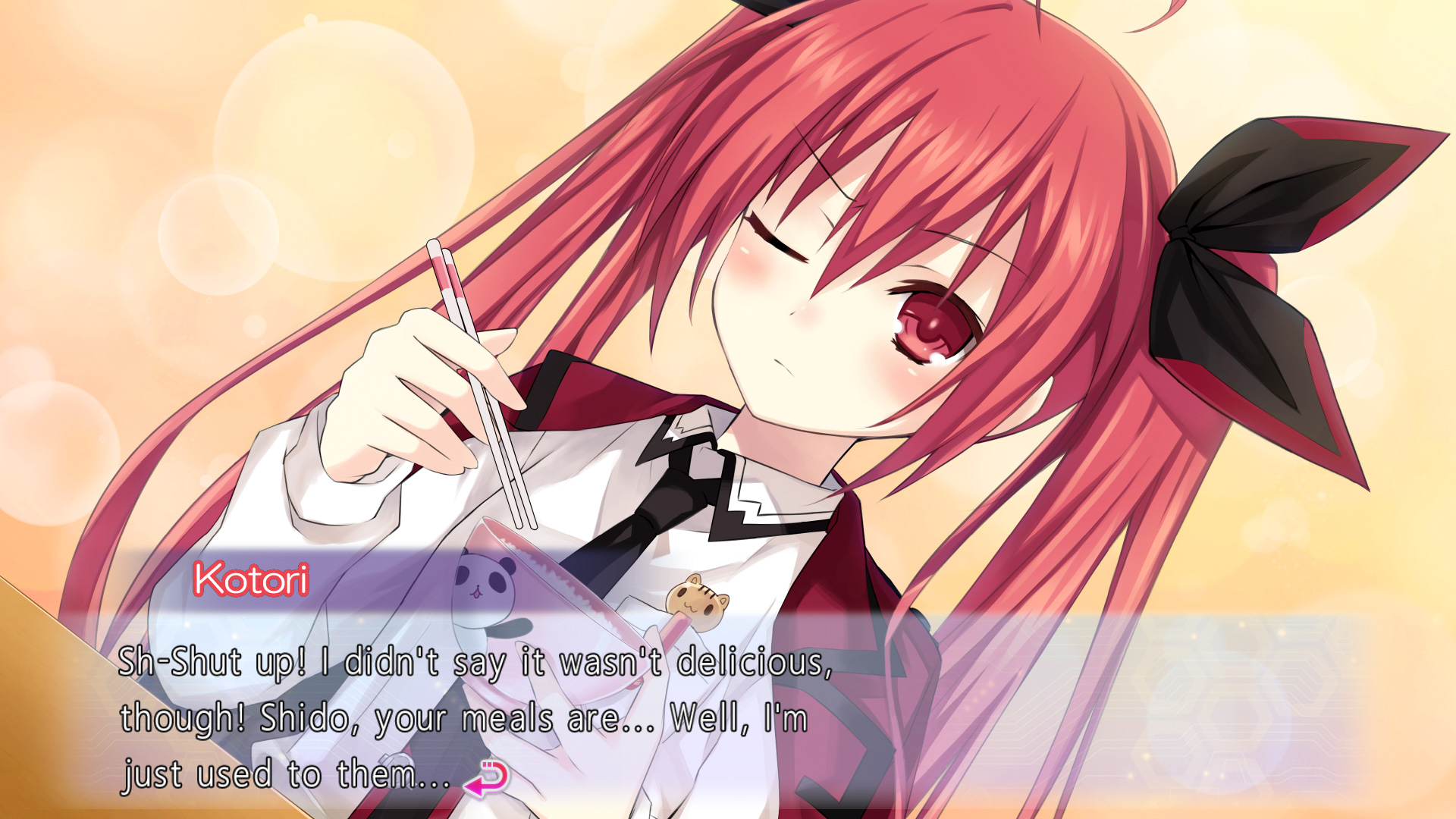 Sound and Graphics

:
Graphically we consider that they have done a very good job.

Each of the girls offers us the most original design, making an attractive view.

The´wallpapers´are also well made, they do not neglect them, but they give them a more minimalist and simple touch so that although they play a totally secondary role it does not seem that they are about to be and that they have been made to reluctantly.

Auditively it´s nothing of the other world, but it fits perfectly with each of the situations that are shown on the screen.

The pieces are mostly quiet and without too many shocks, removing the odd ones which changes radically to bring the tension to the possible limit accompanying the plot.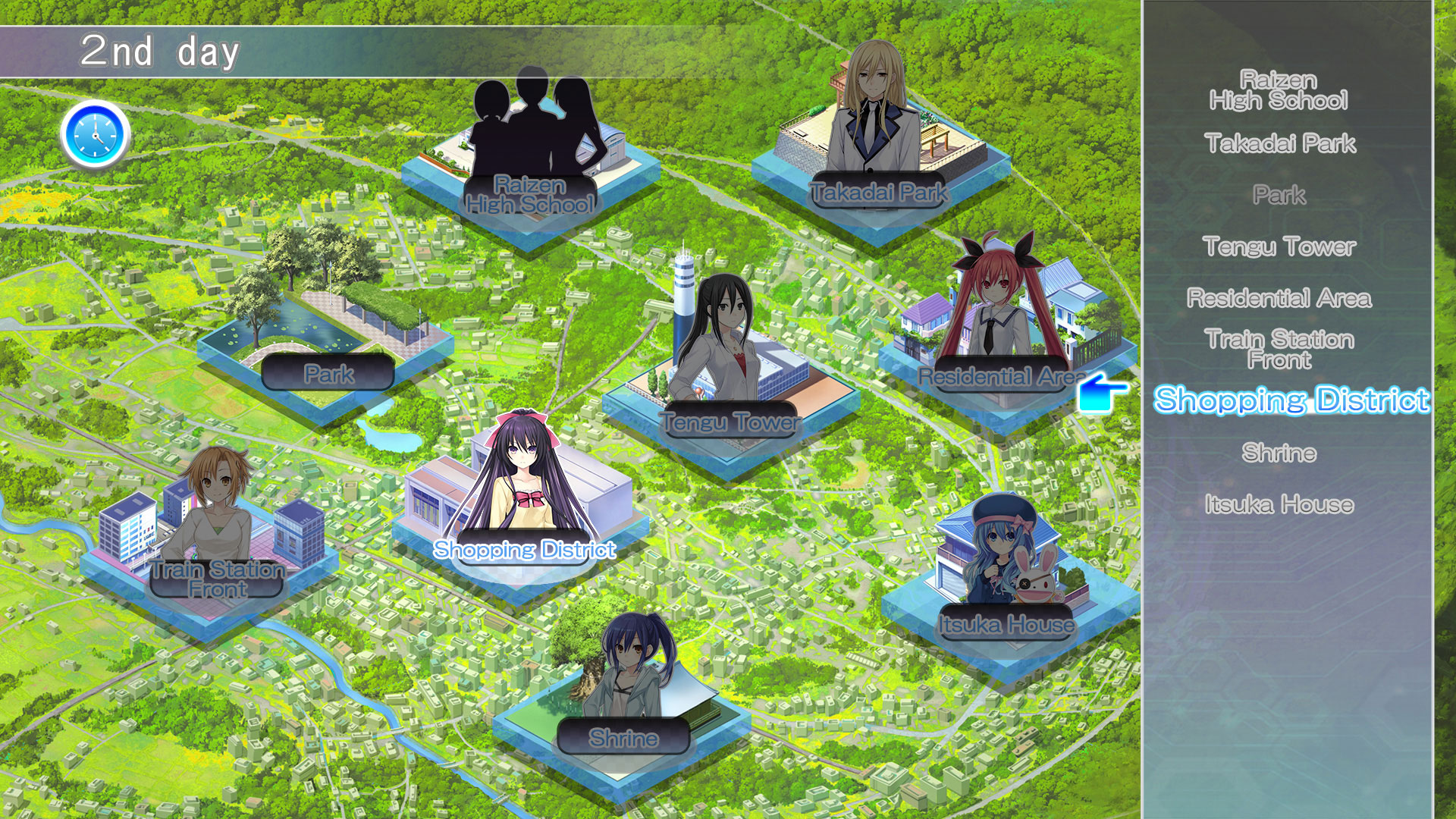 Conclusions

:
It´s a visual novel somewhat short, especially if we consider the existence of others, although this is compensated a little by the three different stories, which extends the total experience.

In addition, the three installments tell us great stories that will make us "fall in love" with the different girls and enjoy this as if it were a true love story, which added to the visual beauty they offer us and a good soundtrack

, leaves us with a pack that is worth buying if you like visual novels or if you are fan of Date A Live.
My Score is

8.0